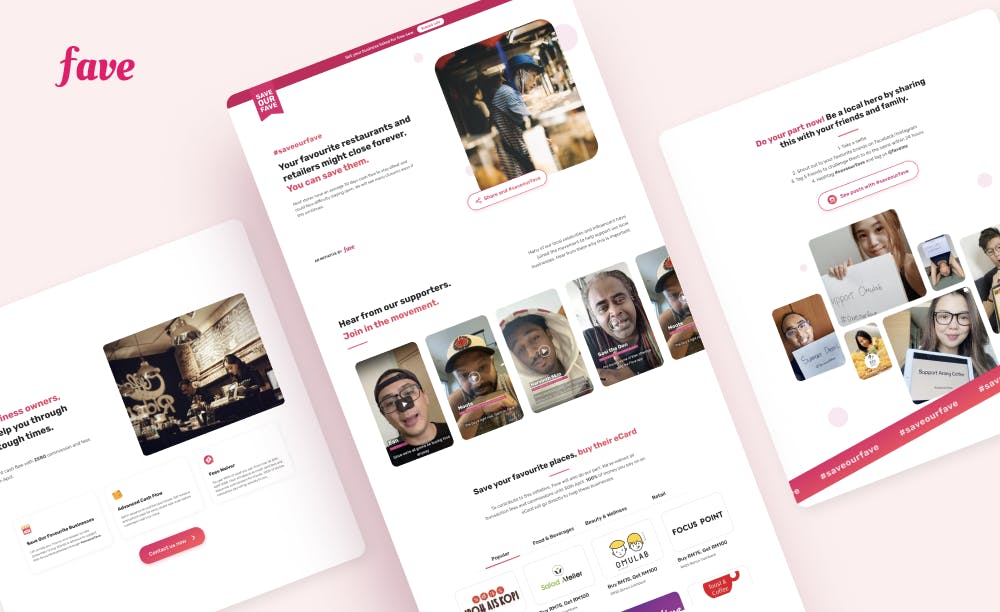 Save Our Fave: Helping local businesses during COVID-19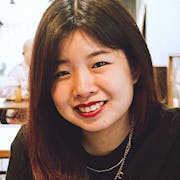 Rachel How
What is Save Our Fave?
As the COVID-19 outbreak affects the local economy, Fave launched #SaveOurFave to help local businesses in Malaysia by promoting pre-buy eCards (gift cards with extra cashback) where users can utilise during and after the lockdown. This is a mobile responsive site. Check out the live site here or original post on Behance.
The Problem
Due to the urgency of the COVID-19 situation, we needed to launch a site where users can discover eCards near them without having to download the Fave app (this increases friction).
Goals
User goals
Discover eCards near me that are relevant to me
Buy the eCard quickly and easily via app or mobile browser
Share this movement to social media and raise awareness
Business goals
Help existing local businesses get discovered quickly and generate 
immediate cashflow
Get more local businesses to join the movement
Increase awareness of the #saveourfave movement
The Designs

Impactful hero section to give context

We need to generate a strong first impression to anyone who lands on the site. We want to create urgency in users to help local businesses ASAP. The design emphasises on the hashtag #saveourfave and a gloomy image of a seller who's struggling to stay afloat.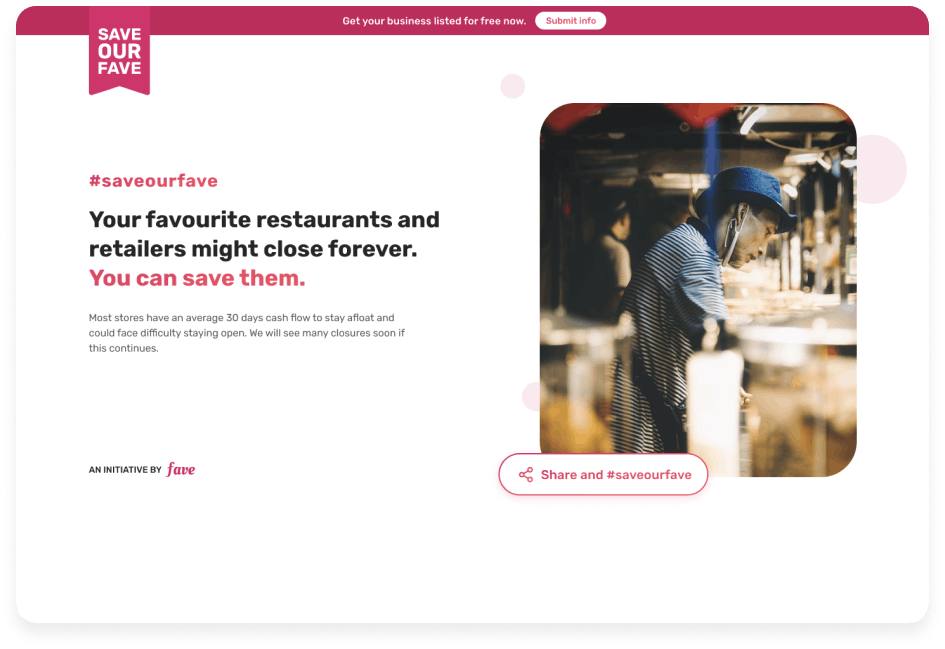 Social Proof

This section is designed to look like Instagram Stories to attract attention. We also emphasised on sharing this movement to social media alongside locals, influencers and celebrities to help #saveourfave.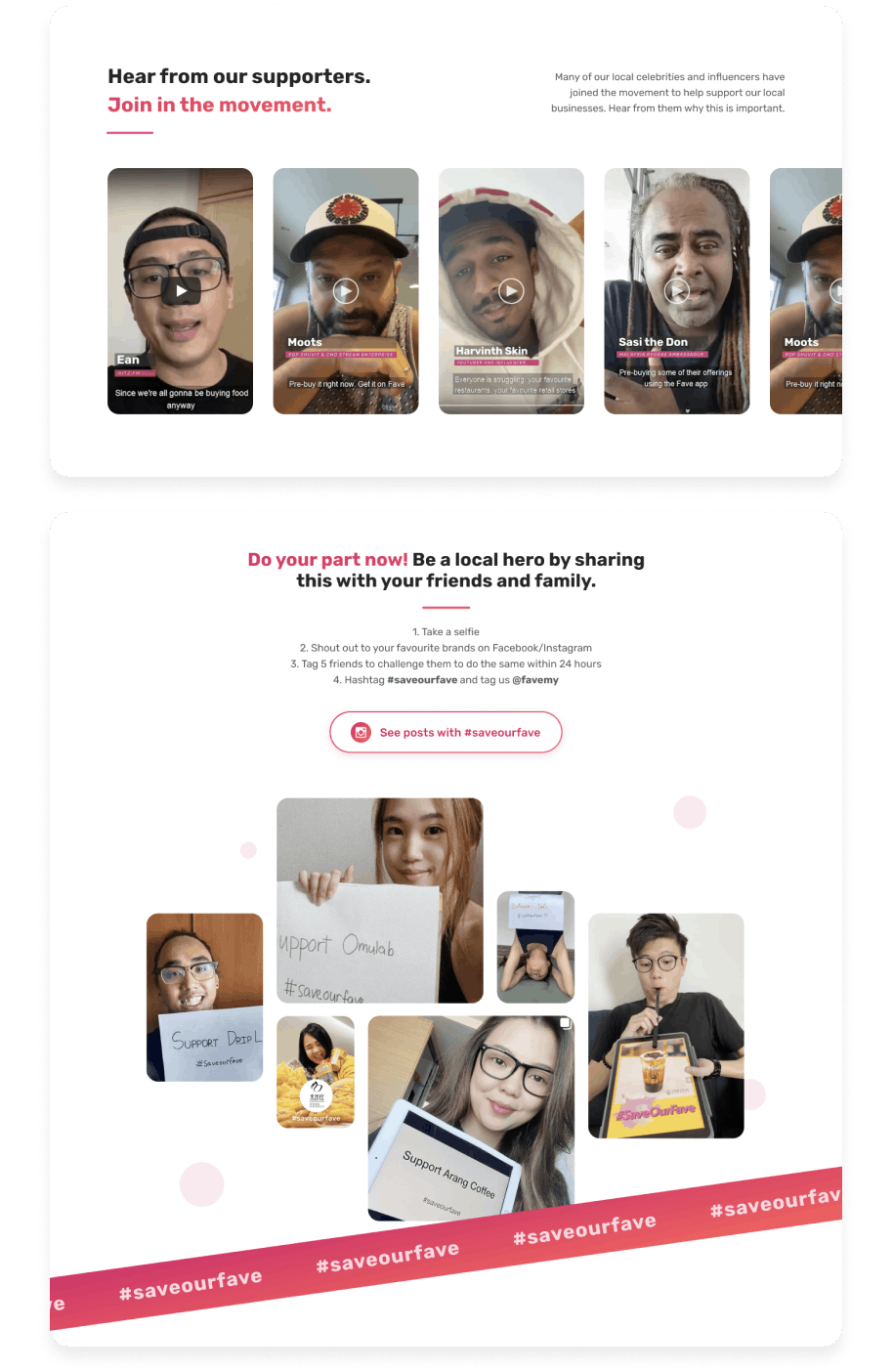 The eCard Catalogue

Users are able to find what they want easily across different categories. The interface is simple, focusing on the business logo and bonus cashback value that users will get if they buy an eCard.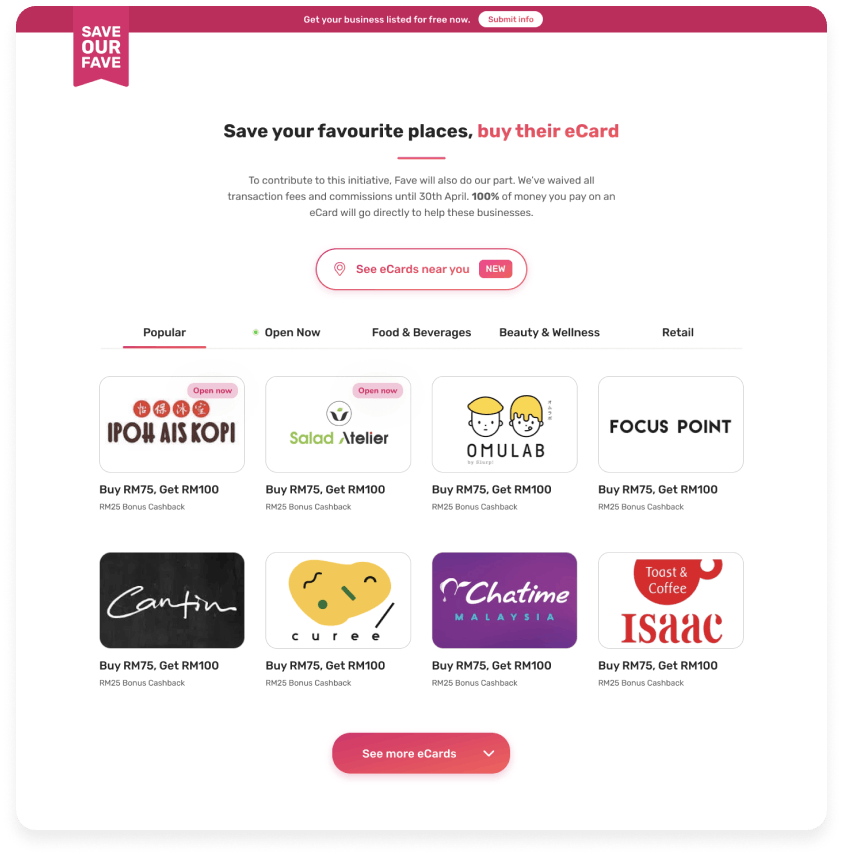 Discover eCards near you
To further help users find eCards near them, we introduced a map feature whereby they can easily filter through different categories and buy an eCard that is within their vicinity.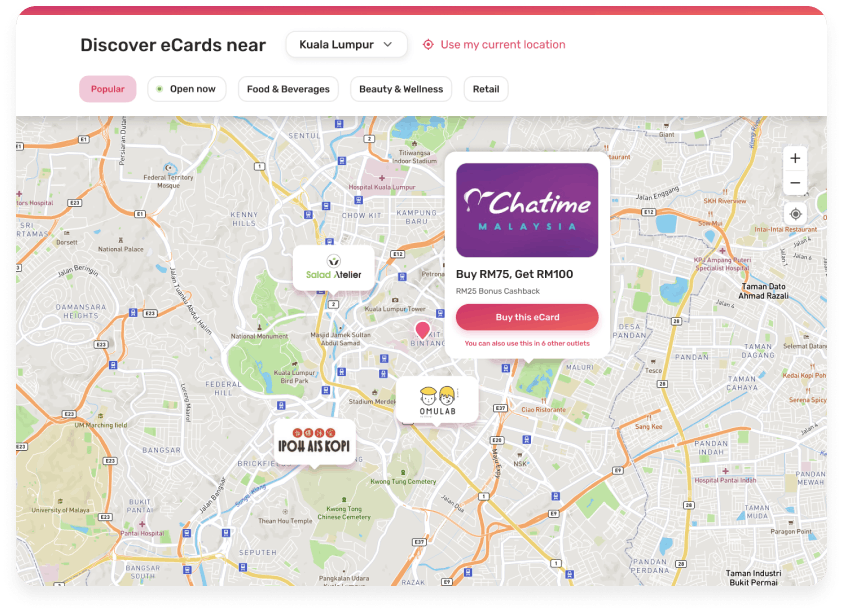 Getting more local businesses to join the movement
To create real impact, we need to onboard more local businesses and drive the movement. Hence, this section is focused on helping business owners learn how we can help them.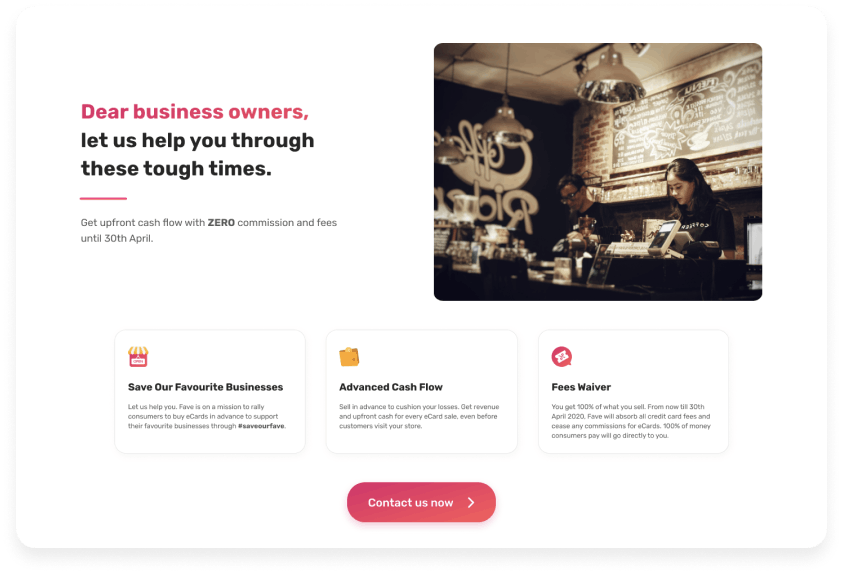 Mobile Responsive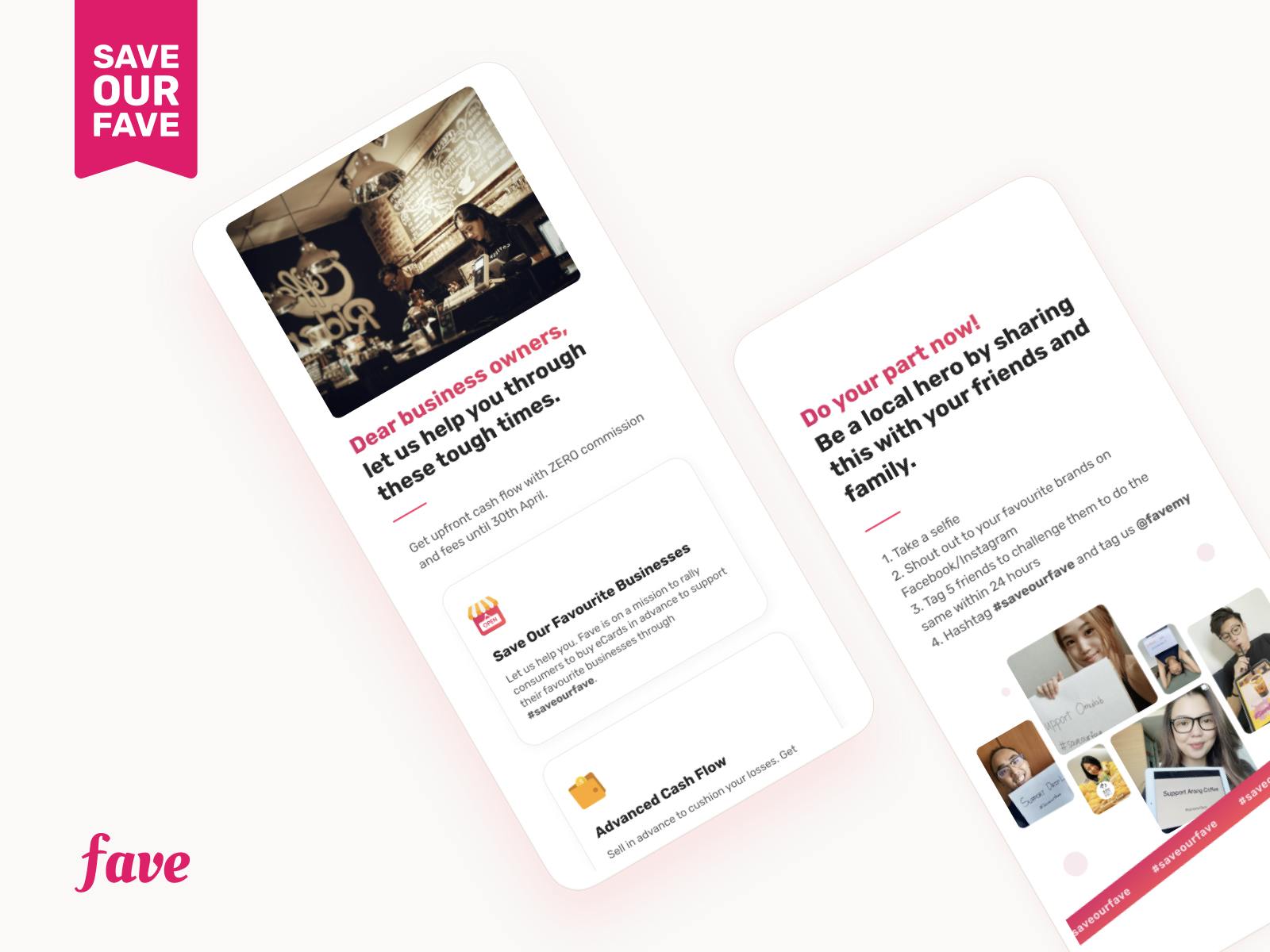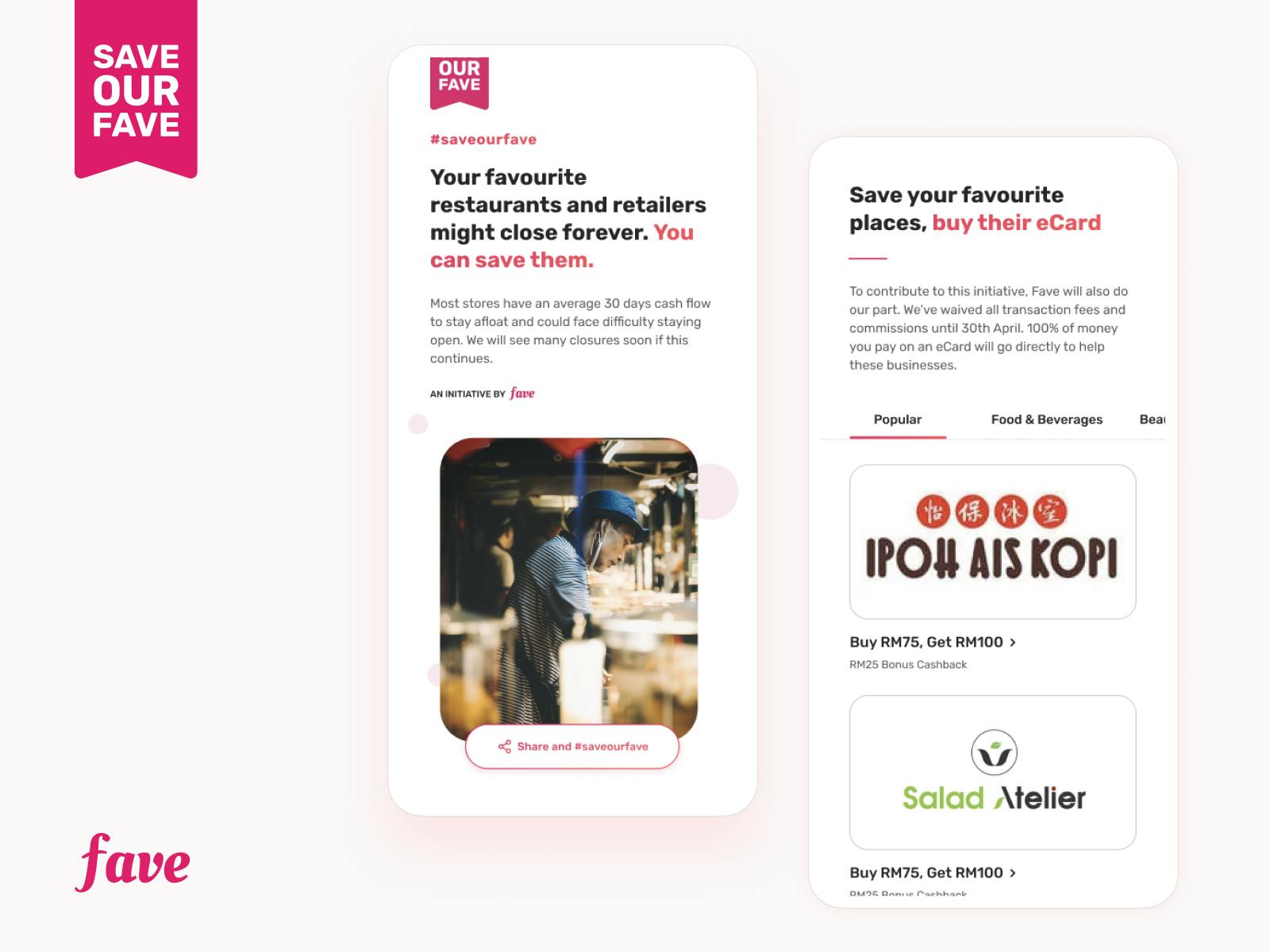 Credits to the awesome team at Fave!
Design: Rachel How
Backend Development: Zi Jie (Jay), Sid, Asad, Hank, Azuan
Direction: Achharya Tep, Wei Jia
Product Manager: Laurin Stahl